About Cardinal Family Eye Care
The leading provider of quality vision care products and personalized optometric services.
Did you know that a comprehensive eye exam can detect diseases that not only affect your eyes, but your overall health? That is why we invest in the latest exam technology and continued education to ensure the highest quality of patient care. Above all, we serve with care.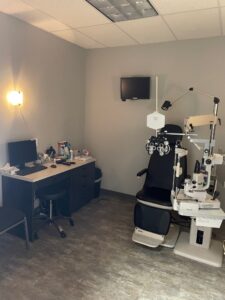 When we do eye exams, we refuse to cut corners. We always schedule ample time so you will never feel rushed. We provide complete eye care for both adults and children. We check your eyes inside and out for glaucoma, cataracts and all other eye diseases as well as high blood pressure, diabetes and other systemic diseases.
Our thorough examinations allow us to detect even the smallest changes in your vision, and eye health. Additionally, Our state-of-the-art diagnostic equipment helps us ascertain your risk factors for debilitating eye and systemic diseases, which, with early detection can be treatable.
At Cardinal Family Eye Care, we have earned our reputation of providing trendsetting, yet affordable eyeglasses and individual attention in an unhurried atmosphere, where you are not just our patient, you are our guest!